Performing for seniors is a blessing and an honor, for at times, we forget that we all walk the same path and ultimately, someday, memories will be our most cherished everlasting treasure. Once I understood that my musical gift had the power to reach people beyond their disease, only one question remained. Where do I play next?
Music has been known to affect those with dementia and Alzheimer's. Study shows that dementia and Alzheimer's patients can recall memories and emotions, and have enhanced mental performance after singing their favorite tunes.
As a result, I designed a few "Jazzy Pearls Sing Along Books", provided upon request, for those who wish to glimpse at the lyrics as they sing along. Lyrics are easy to read, visibly numbered and printed in large fonts.
Promotional Posters (11X17 0r 8.5 X 11)
Cards for your advertising needs
Jazzy Pearls Social Media
A sociable entertainer and genuine host who loves to share her music
High End Sound Quality (Bose L1 Compact System or Eurolive Portable B208, Sennheiser 945 Mic, and Pro YAS62 III Sax -Yamaha)
A "clean/discrete" Set-up, blending with any decor
You pay ONE artist, yet it carries a "Jazz Quartet" feel
Jazzy grooves, yet "simple" musical phrases
A blend of musical genre with a Jazzy twist
A blend of cheerfulness & romance
Easy Listening - Thoughtful "Volume Level"
A touch of Class, Kindness & Elegance
RELIABILITY
PUNCTUALITY
AUTHENTICITY


FLEXIBILITY
INTEGRITY
GRATEFUL & KIND!
Music Therapy for Alzheimer & Dementia Patients
Embracing Life & Memories, One Jazzy Pearl at a time!
Warranty Statement
Music evokes emotions that bring memories.
Musical memory and appreciation are two of the last remaining abilities in dementia patients.
Music can bring back the ability to share emotions, leading to physical closeness, hugs, kisses, dancing
& touching.
Listening & Singing Along is engaging both side of the brain, leading to more mind power that usual.
Music can shift mood, manage stress and stimulate positive interactions.
Listening & Singing music does not require the cognitive function that is not present in most dementia & Alzheimer's patients.
Performing For Seniors & Long Terme Care Homes
How Jazzy pearl Came to Life....
Pharmacists provide medication,
Doctors perform surgeries,
We, Musicians, addresses the soul…
Jazzy Pearls is the result of many things… I entertained as a pianist for years and one day, simply fell in love with the saxophone. I was away for a while & simply needed to come back…
I love the golden age of Jazz, Cole Porter's music among many others, every thing that pertains to the previous era, fashion, pearls, hats & coquetry… This venture is perfectly aligned with who I am as a performer and as a person.
Studys shows that Music boosts brain activity for the following reasons;
We recently had Louise from Jazzy Pearls come and perform for our Long Term Care residents.
I am very pleased to write that Louise made her music come alive, she helped residents feel old memories, and she brought joy to their feelings. I saw residents singing, I saw residents smiling, and I saw residents crying with tears of remembering past memories. Louise chose a great number of songs that balanced very nicely. I would definitely have Jazzy Pearls back to our home.
She was very professional; she was on time, and very sweet to our residents. Her sing along books were great! They were professional looking, easy to read and easy to handle. I would recommend Jazzy Pearl in a heartbeat. Great entertainer to have.
I highly recommend that Louise and her Solo performance becomes part of your ENTERTAINMENT Roster. Her vocal styling is smooth and expressive. Her performance is called "Jazzy Pearls". This is a beautiful catchy name, which one can interpret as describing the "Musical Pearls" shared throughout her performance. Some of my favorites include The Tennessee Waltz, More, Autumn Leaves, I'll be Seeing You and Unforgettable
One important feature that your audience will observe is that Louise is having a lot of fun performing. Hiring "Jazzy Pearls" will certainly be one of your best decisions in 2016.

The Jazzy Pearls Song Collection Includes:
Promotion Poster - 11.5 X 17 OR 8.5 X 11 Available
More
Mrs. Robinson
My Favorite Things
My Foolish Heart
My Funny Valentine
My Guy
My Romance
My Foolish Heart
My Funny Valentine
My Guy
My Romance
Nice work if you can get it
Night & Day
O Sole Mio *Italian
On The Street Where You Live
Our Love is Here To Stay
Over The Rainbow
People
People Will Say we're In Love
Pick Yourself Up
Pink Panther
Quizas (Perhaps Perhaps…)
Raindrops Keeps Falling...*Bilingual
Satin Doll
Save the Last Dance For Me
Sentimental Journey
Shall We Dance
Skylark
Smile
Smoke Gets In Your Eyes
So Dance Samba
So in Love
Solamente Una Ves|You Belong...
Some Enchanted Evening
Something Stupid
Stormy Weather
Strangers In The Night
Summertime
Sway
S'Wonderful
Tennessee Waltz
Tenderly
That's All
That's Amore
The Lady Is A Tramp
The Very Thought Of You
The Way We Were
The Way You Look Tonight
They Can't Take That Away…
Tico Tico
To All the Man I Loved Before
Unforgetable
Walking my Baby Back Home
What a Wonderful Guy
What a Wonderful World
When I Fall In Love
Wouldn't it Be Lovely
Yesterday
You'd Be So Nice To Come…
You're My Everything
You're Nobody Till Somebody…
Young At heart
Younger Than Springtime
Zip-A-Doo-Dah
Baby It's Cold Outside
Chestnut Roasting on an Open Fire
Frosty the Snowman
Have Yourself a Merry Little X-mas
Home for the Holidays
I Heard the Bells on Christmas Day
I Saw Mommy Kissing Santa
I'll Be home For Christmas
I've Got my Love To keep you warm
It's beginning To Look Like Christmas
Jingle Bell Rock
Let It Snow
Rockin' Around The Christmas Tree
Rudolph The Red Nose Reindear
Santa Baby
Silver Bells
Sleigh Ride
White Christmas
Winter Wonderland
What are you Doing On X-Mas Eve
X-Mas Medley (5 Songs)
After You're Gone
A Fine Romance
Ain't Misbehavin'
Ain't She Sweet
All my Loving
All of me
All or Nothing at All
All That Jazz
Amazing Grace
An Affair To Remember
And I Love Her
Anniversary Song
Anything Goes
Arrivederci Roma
Around The World
As Time Goes By
Autumn Leaves *Bilingual
A Wonderful Guy
Baby Face
Besame Mucho
Bewitched
Bewitched TV Theme
Beyond The Sea/La Mer *Bilingual
Blueberry Hill
Brazil
Bye Blackbird
Can't Smile Without You
Cabaret
Can't Buy Me Love
Close To You
Come Rain Or Shine
Comes Love
Could I Have This Dance
Cry Me A River
Day By Day
Days Of Wine And Roses
Don't Get Around Much
Don't Worry, Be Happy
Down By The River Side
Easy To Love
Edelweiss *Bilingual
Every Time We Say GBye
Feelings
Fever (Jazz Funk)
Flintstones *Instrumental
Fly Me To The Moon
For Sentimental Reasons
Girl of Ipenema
Greensleeves
Happy B-Day
Hei-Ho Theme (Fast Swing)
Hello Dolly
How High The Moon
Hymne à l'amour *French
I Can't get Started
I Can't Give You Anything
I Could Write a Book
I Don't Stand A Ghost...
I Fall To Pieces
I Just Fall In Love Again
I left my heart in San F.
I Love Lucy TV Theme *Instrumental
I Love You
I Wish You Love *Bilingual
I Won't Dance
I'll Be Seeing You
I'll Never Fall In Love Again
I'll Remember April
I'm Gonna Sit Right Down...
I've Got You under My Skin
If I Were A Bell
In the Mood
In the Still of The Night
It's De-Lovely
It's Only a Paper Moon
Itsy Bitsy Weenie
Just The Way You Are
La vie en Rose *French
Let It Be
Let's Call the Whole Thing...
Let's Fall In Love
Love & Marriage
Love is a Many Splendored...
Love is Here to Stay
Love Letters In The Sand
Love Me Tender
Lullaby of Birdland
Misty
Mona Lisa
Moon River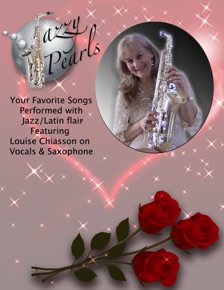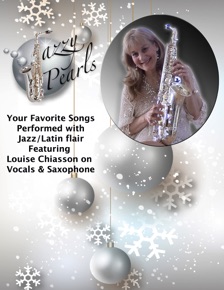 Promotion Poster - 8.5 X 11 Available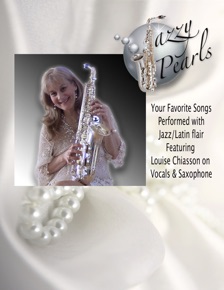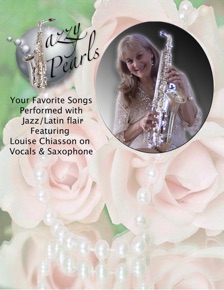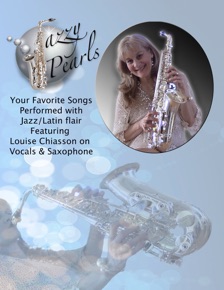 Celebrations - Anniversaries
Please let me know when Posters are required. They are all available laminated. They are easily reusable, providing that a water based marker was used to add your event information.
Louise offers a angelical performance using a variety of instruments and vocal performances. Her music is magical and soothing, creating a positive heart warming response from our residents, family and friends at McCormick Home.
Heidi Smythe
Recreation Spcialist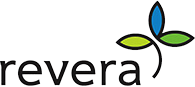 Brea Stage,
Director Of Recreation